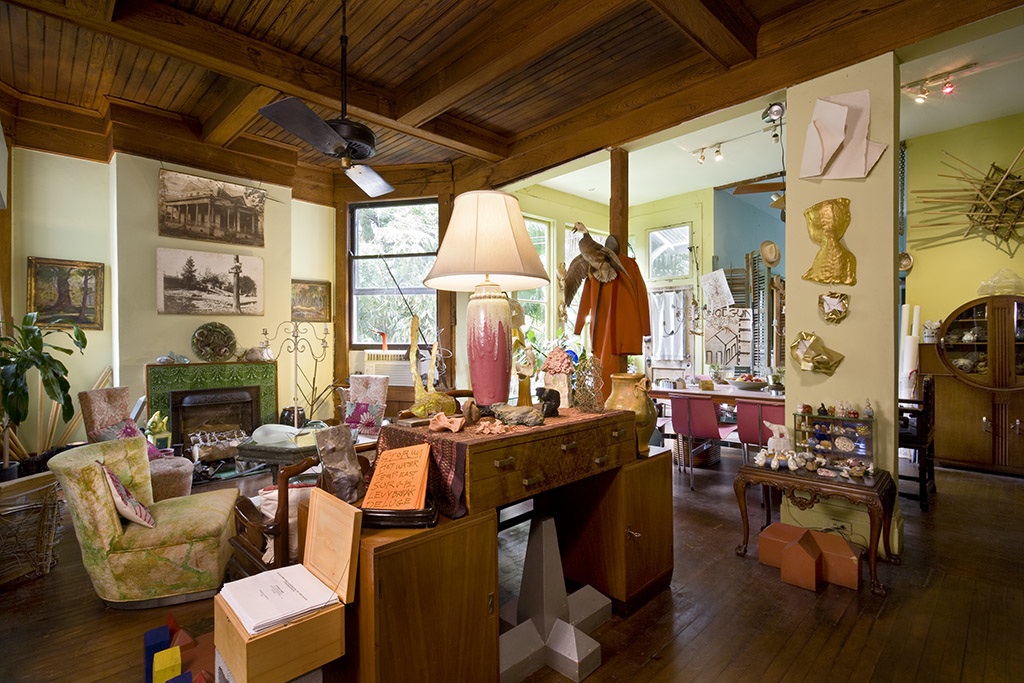 BUY TICKETS
THE PAST AND PRESENT OF THE HISTORIC ESPLANADE CHENIER
Creative Alliance of New Orleans guides meet guests at the Art House on Esplanade to begin an eclectic tour of historic and avant-garde culture at the intersection of Bayou Road, the oldest street in New Orleans, and the famed Esplanade Avenue, an elegant boulevard of grand mansions and townhouses.  Here you learn about the city's history and evolving art scene from Native American trading posts and plantation homes art filled mansion museums.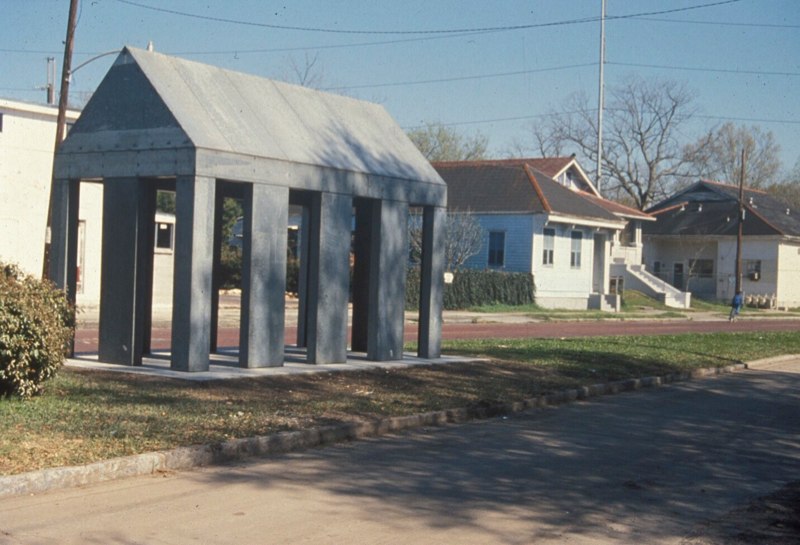 The tour begins at Robert Tannen's "Shotgun Temple" sculpture that marks the beginning of a revived Bayou Road marketplace where Native Americans once sold their goods. Turning onto Esplanade Avenue, you walk in the footsteps of impressionist painter Edgar Degas who created at least 22 paintings in 1872 and 3 at what is now called the Degas House Bed and Breakfast and Museum. Guides describe his epiphany.
You will view the Greek Revival mansion that now houses the Musee de Free People of Color and hear the story of the Creoles of Color who established Tremé just outside the French Quarter. Finally, you tour the subtropical garden and eclectic art and furnishings at the Art House on Esplanade. Hand made, elaborate furnishings from around the world, as well as modern 20th century pieces are surrounded by prehistoric to contemporary paintings, sculpture and ceramics by American and international artists.
THE DOWNRIVER REVIVAL OF NEW ORLEANS
The Creative Alliance of New Orleans reveals the rich cultural lifestyle  in the dynamic downriver neighborhoods of Marigny, Bywater, and Holy Cross, given new life by a post Katrina influx of creative artists and producers. Culturally informed docents will inform visitors on the history and evolving life of these neighborhoods and interiors.
This part of the tour begins at the elegant and eclectic Marigny home of native New Orleans real estate broker and civic leader Dorian Bennett, owner of Dorian Bennett Sotheby's Realty. His New Orleans, American and international art is housed in a classic Creole Cottage and in a parterre garden After crossing the canal, enter a pastoral neighborhood in the Lower 9th Ward called Holy Cross. There you will view the legendary Steamboat Houses, architectural treasures built by river pilots nestled at the edge of the levee on the Mississippi river. You will visit artist Bruce Davenport's home studio, filled with his internationally known portrayals of New Orleans neighborhoods and high school marching bands.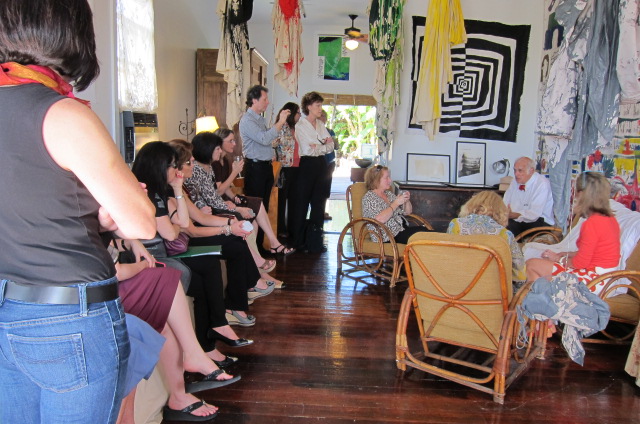 Our last stop is the Art House on the Levee, pictured here. The double shotgun faces a green vista at the meeting of the Mississippi and canal levees. Local and international art is on view, refreshments served and visitors stroll up the levee for a spectacular view of New Orleans and the bustling river traffic.
Lastly, we tour through Brad Pitt's Make It Right Village, where over 100 families have returned.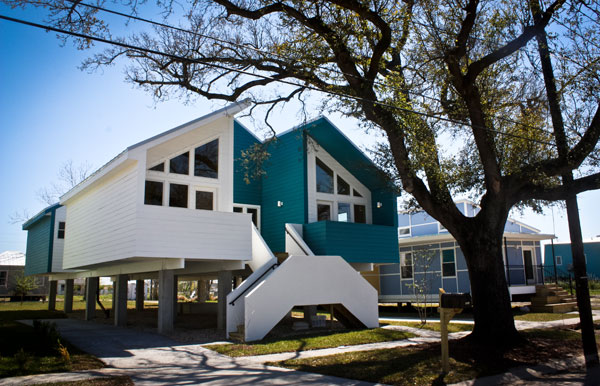 TOUR PLAN: Begin, 2326 Esplanade, Sunday, October 20th, 12:00 – 2:30 pm, $25 (minimum 10 people )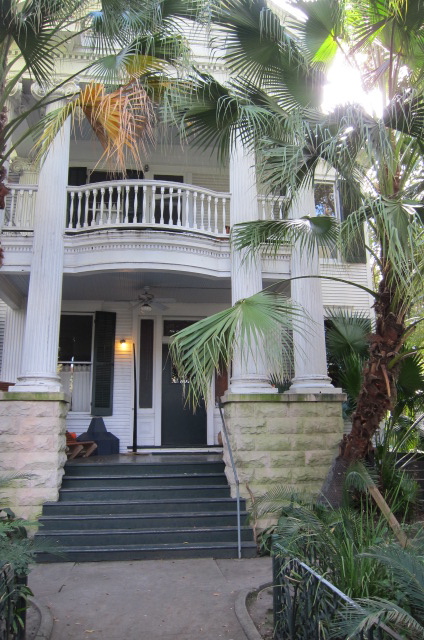 Call 504.218.4807 for reservations and further information.