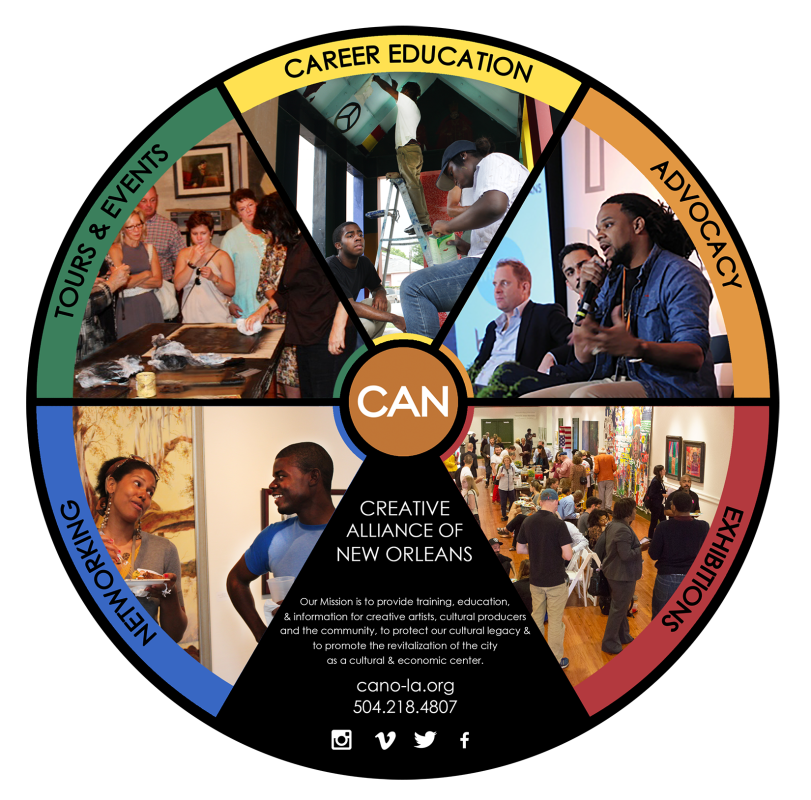 Creative Alliance sponsorship enables companies and individuals to connect with our vibrant community of influential artists and culturally active supporters through events and exhibition programming.
Creative Futures is building the first ever comprehensive database of creative post-secondary educational programs throughout the nation. This will help high school students learn of programs that can give them the tools to develop productive, sustainable careers based on their talents. Data on programs in Louisiana, Mississippi, Alabama, Arkansas, and Georgia is now available online. Programs throughout the entire country will be online by the fall of 2015. Creative Futures also offers mentoring by artists of all disciplines, internships at creative businesses and organizations, and one on one coaching that helps students match their talents to careers, and prepare applications, portfolios, and resumes.
Your contribution can help fund:
1. Staffing to speed data entry for the database
2. Replication of the program at additional schools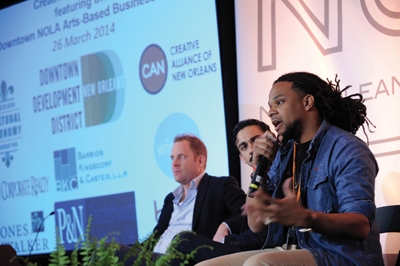 Our Breakthrough Coalition began auspiciously with CANO's Creative Industries Day forums held during the New Orleans Entrepreneur Week hosted by Idea Village. We have invited successful leaders in many different sectors of the city to come together in a unified campaign to seek a more stable and robust source of dedicated annual funding for the creative arts and industries in New Orleans.
While fifty out of the top hundred American cities have secured dedicated funding for the arts from $10 – 70 million, New Orleans, long considered a fountainhead of 20th-century culture, has just $250,000 it can distribute annually to working artists and organizations in the city. In 2015, CANO hosted the first of a series of "round table" discussions and working groups to collaborate in the development of a strategy and campaign to secure a dramatic increase in public and private funding for the artists and arts organizations and companies of the city. CANO was able to attract major leaders from many disciplines and sectors to commit to this initiative after several years of building relationships with other activists and organizations.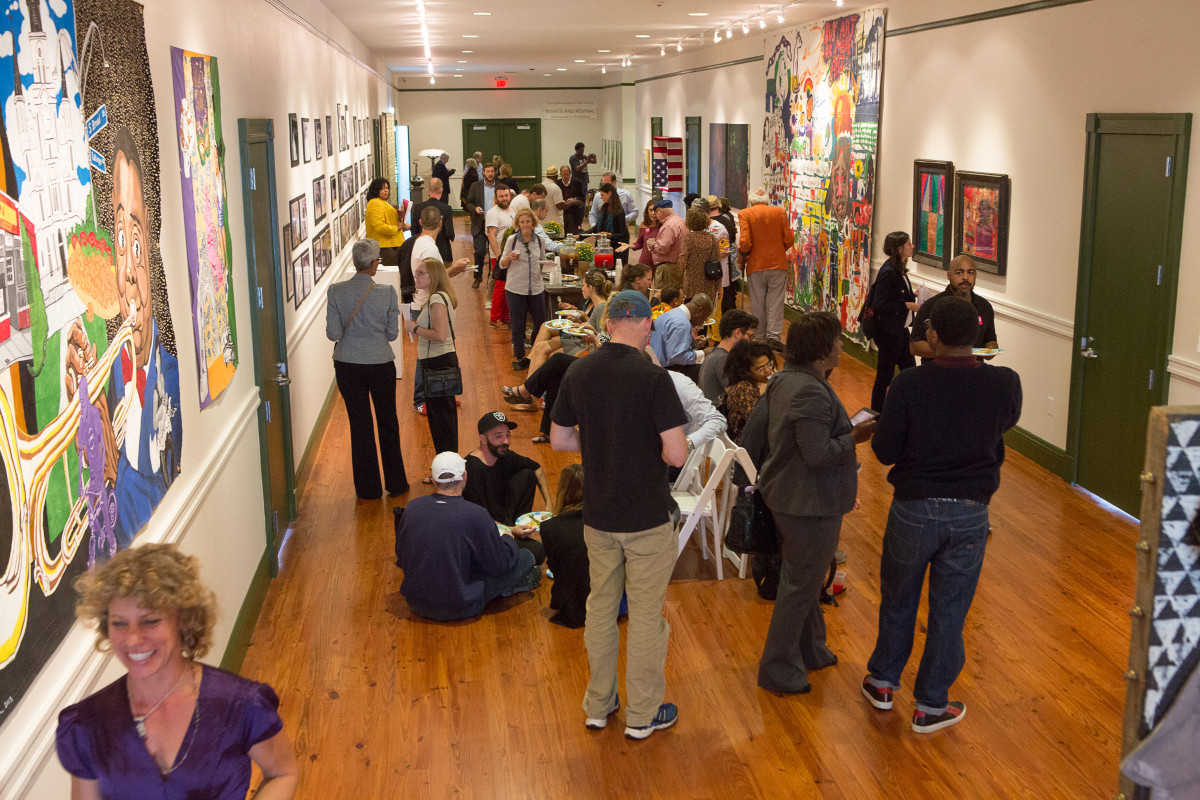 Creative Spaces CANO today supports and presents the work of creative artists in underserved communities. Our Creative Space at Alembic Community Development's Myrtle Banks Building, includes a 2,000 square foot gallery space where we have exhibited works that honor the history and achievements of the Central City community with works by emerging and under-recognized artists. Crevasse 22 and the River House are respectively a new sculpture garden and museum in Poydras, Louisiana, sponsored by the Torres I Burns Trust — the first arts venue in St. Bernard — where the works of regional artists address environmental and community issues. Attorney Blake Jones invites us to use the vacant St. Maurice Church in the Lower 9th Ward where we have hosted performances by Airlift, and presented our own "9th Ward Improv Opera", showcasing the talents of regional spoken word, jazz and dance artists and resident voices. We are now working on a video production based on this work.
Your contribution can help fund:
1. Ongoing exhibitions and performances centered around highlighting local artists
2. Marketing and production of Creative Spaces' programming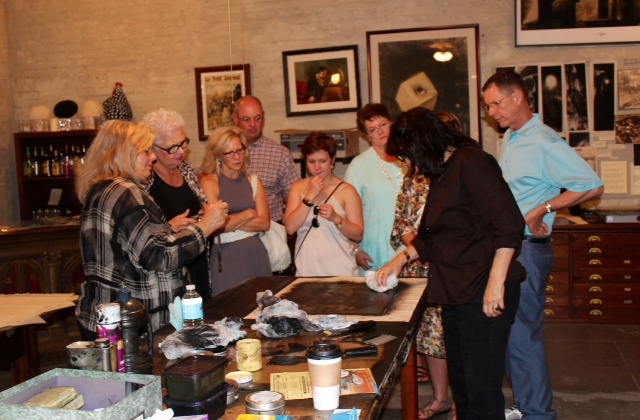 Art Home New Orleans offers unique cultural tours and experiences of private art collections,  studios, and events that give visitors and residents alike an insider's view of our exploding art scene. CANO provides annual public tours and year round custom tours. Our tours have consistently led to multiple sales of work by artists, as well as secured long-term collectors for artists.
Your contribution can help fund:
1. Expanded sales and production of custom tours
2. Marketing and production of public tours
Our public tours are self-guided, and take place city-wide, or in single neighborhoods depending on related events. Advertising, materials, and social media are key to earned income from these tours.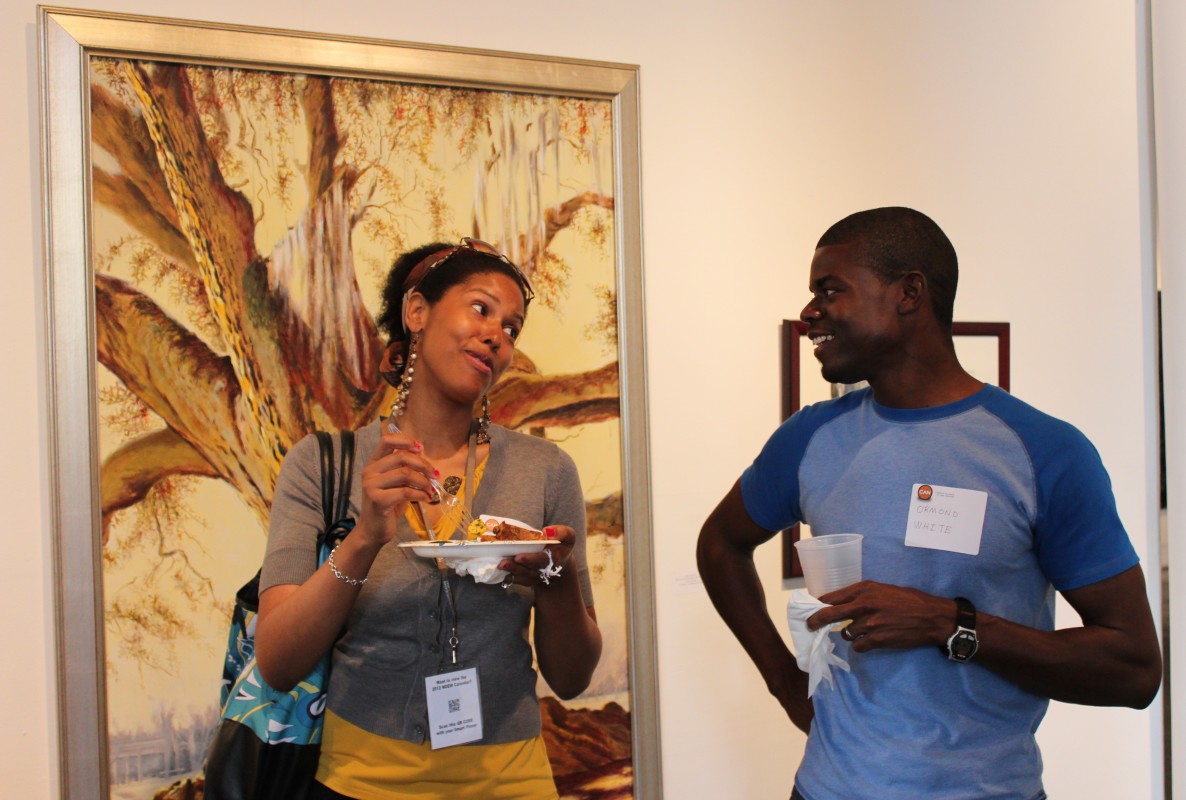 CANOpeners consist of networking forums and advocacy meetings aimed at encouraging collaborative, innovative, creative projects. This program also opens communications between artists, businesses, the public, and neighborhood leaders.
Your contribution will supplement resources for CANOpeners throughout the year and a full day of focus on the Creative Industries during Idea Village's New Orleans Entrepreneur Week every year in March.
If you wish to make a donation by check please make it payable to "Creative Alliance of  New Orleans." You may also make a donation by credit or debit card over the phone by calling our office at 504-218-4807. 
Mail check or money order donations to:
2326 Esplanade Ave.
New Orleans, LA 70119
We welcome contributions at any level affordable to you. We hope those who can, will consider giving between $1,000 – $25,000 to ensure the best possible development of all of CANO's initiatives.