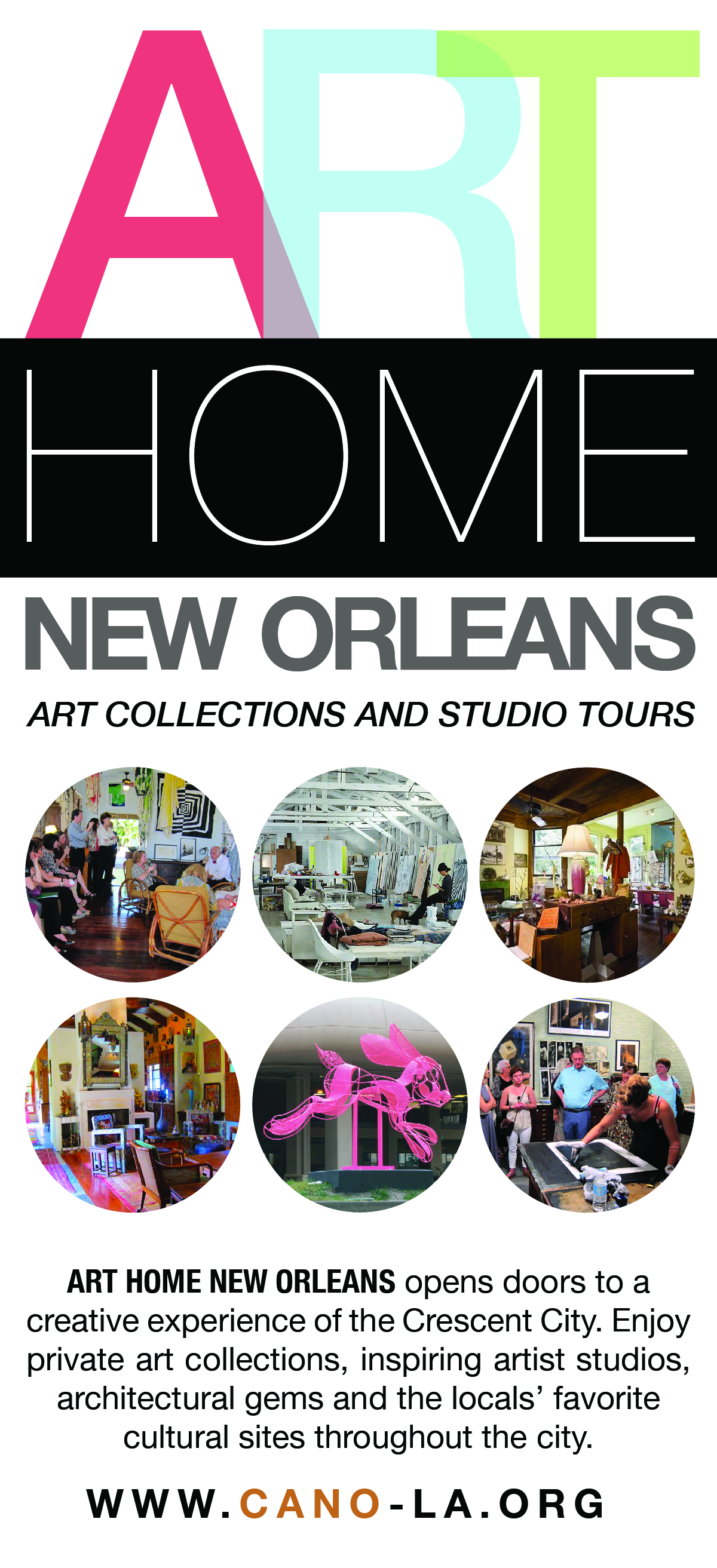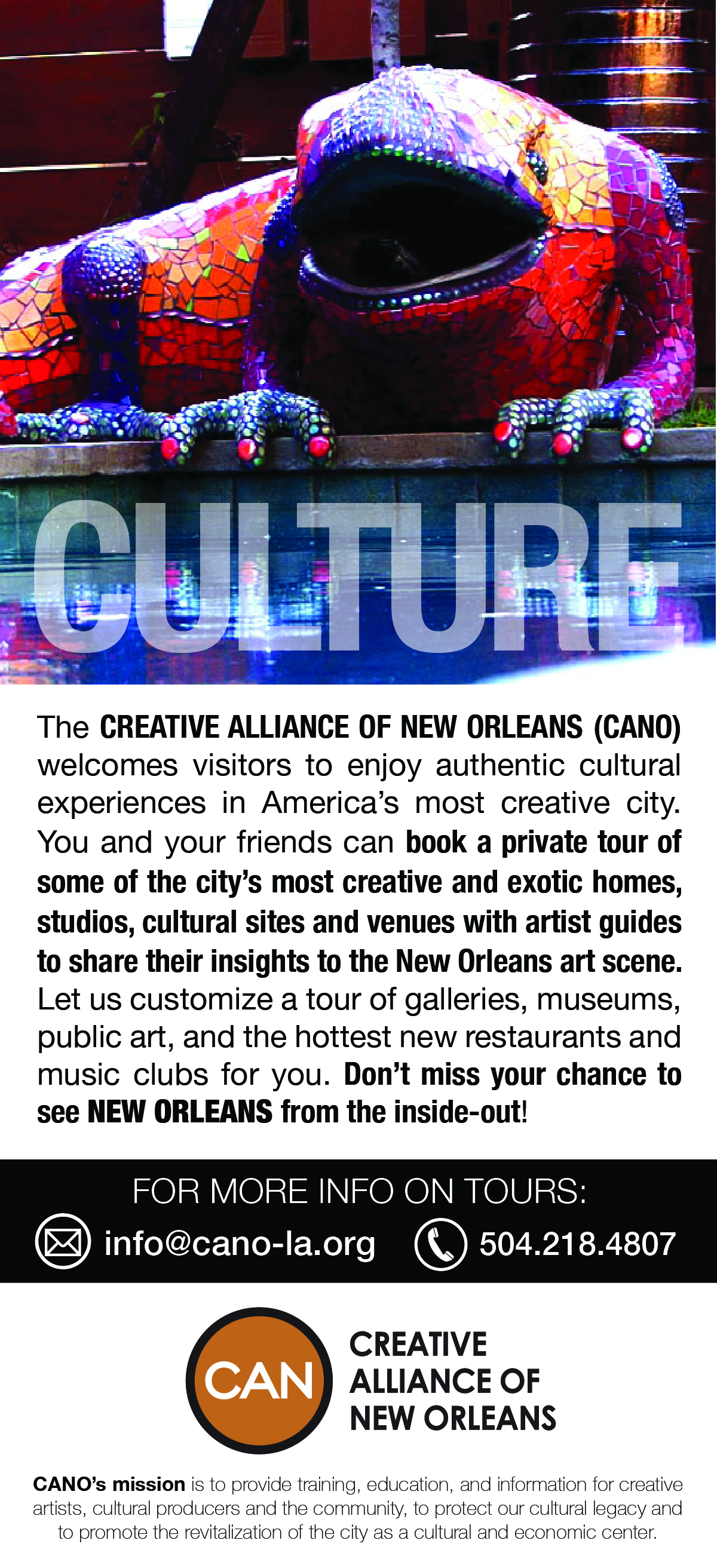 ArT Home New Orleans provides authentic arts experiences to locals and visitors through annual public events and private tours for groups. Sites include artist studios, homes, pop-up galleries, and work spaces.
ArT Home New Orleans 2013 from Creative Alliance of New Orleans on Vimeo.
ArT Home seeks to educate participants about the visual arts landscape in New Orleans and encourage them to collect works of art in order to support our creative communities. Through your participation in Art Home, you help to fund CANO operations like creative mentorships for high schoolers or workshops for professional artists. Click here below for more info about the public tours.

Interested in a private curated art and design experience? Let us bring the artists to you. Contact us at info@cano-la.org for more information about our customized tours for your group. To learn about previous custom tours, click on the icon below.

Explore the creative life of New Orleans through ArT Home, which aims to support the city's artists, in turn giving them freedom to produce new work in a city without big walls.