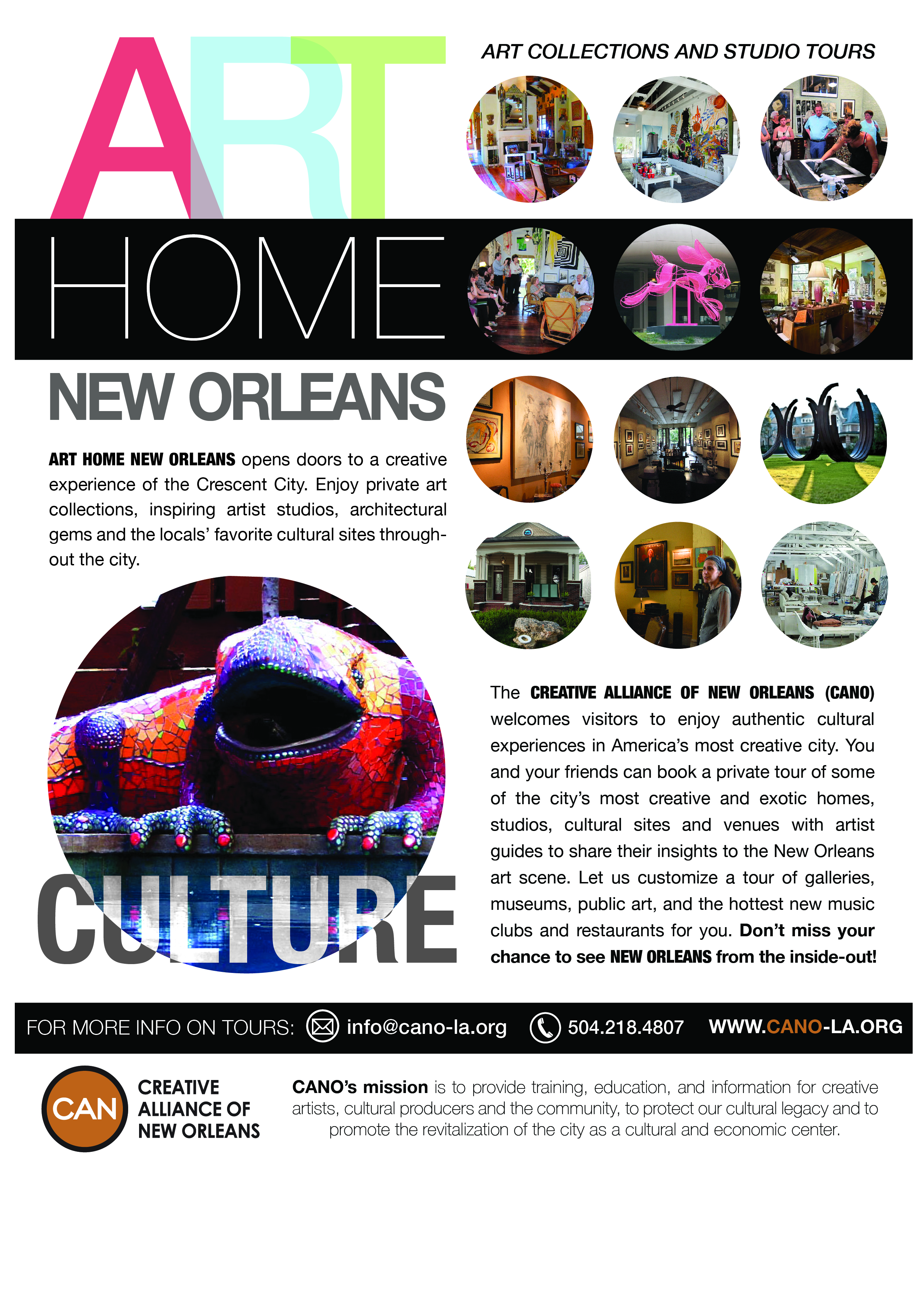 Tour the interiors of New Orleans' cultural collectors, creatives, and producers. Visit artist studios, galleries, institutions, or a pop-up exhibition curated especially for your group.
We tailor the creative experience to your interests. Let us find and plan a tour for your group, club, or conference. We'll connect you with a special venue and talent for your event. Instead of a souvenir, take home a work of art! Build your collection in the Big Easy.
With 35 years of experience in the creative sector of the Crescent City, CANO Executive Director Jeanne Nathan work a team of young creatives who are up on the latest trends in New Orleans' exploding art scene. Our tours and events are unmatched for their knowledge and access to authentic New Orleans cultural experiences.
Download the AHNO 2014 Experiences brochure, or click here for Cultural Tour and Experience Concepts of past events.
Inquire to info@cano-la.org to request proposals for your visit!