For more information on last year's Creative Industries Day, visit CANO NOEW 2014.
Breaking Through_CANO from Creative Alliance of New Orleans on Vimeo
NOEW Downtown NOLA Arts-Based Business Pitch/Creative Industries Day is presented by the Downtown Development District in partnership with the Creative Alliance of New Orleans (CANO) and the Louisiana Cultural Economy Foundation.
Join the Downtown Development District (DDD), Creative Alliance of New Orleans (CANO) and Louisiana Cultural Economy Foundation (LCEF) for the 3rd annual Downtown NOLA Arts-Based Business Pitch. This pitch is aimed at identifying and supporting entrepreneurs that have a scalable arts-based project situated in the creative, architecture, technology, digital media, or film/entertainment fields that benefit Downtown NOLA. Come watch as local arts-based entrepreneurs compete for a prize package valued at over $25,000 in cash and in-kind resources! In anticipation of the pitch, CANO and LCEF will host Creative Technology: Making the most of the latest business, production and marketing technology to advance your creative practice. Hear from media and marketing experts with national experience on how to broaden the markets you can reach; reach full value for your work and capture the attention of critics, collectors, curators and investors.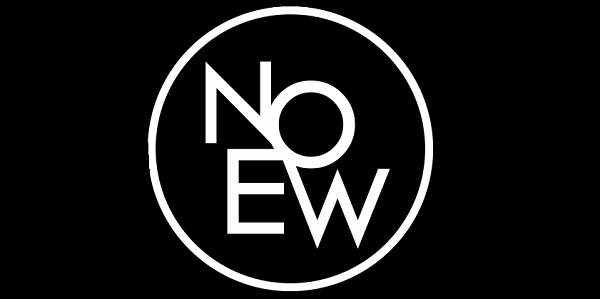 CREATIVE INDUSTRIES DAY AT NEW ORLEANS ENTREPRENEUR WEEK 2015
Date: Monday, March 23rd
Location: The Chicory @ 610 South Peters Street
1PM – BREAKING THROUGH: A Round Table Exploration of a Campaign to Secure Greater Investment in the Creative Industries, Producers and Economy of New Orleans
Other NOEW 2015 Creative Industries Day Events:
SHINING STARS AND TASTY TIDBITS PANEL – Hear from Successful creatives and learn about new training and resources to help launch or expand your cultural enterprise (2:15PM)
DOWNTOWN NOLA ARTS-BASED BUSINESS PITCH 2015 – This annual contest awards funding and vital business resources for a creative start up. (Pitch will immediately follow the panel)
[wpgmza id="1″]
New Orleans Entrepreneur Week (NOEW) is an annual business festival celebrating entrepreneurship, innovation, and advanced thinking. NOEW 2015 will take place March 20-27. More information on Creative Industries Day and the Downtown NOLA Arts-Based Business Pitch here.
FOR IMMEDIATE RELEASE: March 16, 2015
First Session of New Orleans Entrepreneur Week Highlights Creative Economy
"Breaking Through: A Call to Action to Grow the City's Creative Sector" hosted by consortium of creative economy leaders.
NEW ORLEANS, LA – Idea Village's New Orleans Entrepreneur Week (NOEW) opens this year with the 3rd Annual Creative Industries Day. Private and public leaders from a cross-section of economic sectors have been called together to seed a new coalition with the goal of developing a funding mechanism for growing the creative sector of our economy.
The panel, scheduled for Monday, March 23rd, at 1:00 pm, at The Chicory, 610 South Peters Street, will be structured as a "round table" session exploring how to secure sustained, dedicated funding that will invest in and grow the creative sector. This panel with be open to the public and free of charge. You can register online at http://www.noew.org/register
With some of our most engaged citizens as "Discussion Leaders", the Creative Alliance of New Orleans, (CANO), Downtown Development District, (DDD), and Louisiana Cultural Economy Foundation, (LCEF), invite citizens from the metro area to join the discussion on March 23rd that we hope will generate some initial action steps in forming a coalition to pursue a Creative Industries Fund that will help cultural producers, venues and artists to grow and promote their programs, products, and events.
"Participants" have also been identified to offer their ideas and recommendations during this session that will lead to a fast paced strategic effort to bring together constituencies that can galvanize support to achieve a difficult but not impossible breakthrough in funding for our creative sector.
"Economic superiority in our global economy is increasingly driven by speed and innovation. Who can optimize existing products the fastest and build new markets? Creativity is the driver here, and New Orleans is a fountain of creativity. Its 1,248 arts-related businesses employ 10,612 people. That represents 5.8 percent of all local businesses and 4.9 percent of employment–both well ahead of the national averages and growing in number. Creativity drives innovation and demand is growing daily. The race is on", said Randy Cohen, Vice President of Research and Policy for Americans for the Arts.
According to Cohen, 50 of the nation's top 100 cities by population allocated millions of dollars per year to growth initiative targeting the creative sector. In many cases, those millions are in the double digits, from $10 – 70 million, generated by a variety of funding strategies. "Breaking Through" on March 23rd we have invited some of our most effective and aggressive leaders to join hands in seeking answers to questions such as, why have these cities made these difficult commitments? And how did they get business, public, and citizen support for what in many cases amounts to taxes?
The Creative Sector is growing fast for at least two key reasons:  creative production is local, it cannot pick up and move offshore as manufacturing and the service industries have. So it can be counted on as a source of jobs long into the future. Secondly, it is the substance of the technology sector. The technology content, spread across the internet, is generated by creative producers.
Come be a part of our "Breaking Through" round table, and enter a drawing for a seat at the table of a private dinner later in the week with Randy Cohen, Vice President of Research and Policy for Americans for the Arts, or a special work of art designed especially for this Break Through session.
For more information, please contact Gabrielle Gaspard at 504.218.4807.